What a great time I had golfing on Thursday with my wonderful hubby and the Jessicas. Matt normally plays with my brother on Thursdays, but he was out of town climbing a mountain. We played Mulligans, a Par 3 course of 9 holes.
Myself, Jessica Smith, and Jessica Bailey dressed to the nines! Showing is better than describing...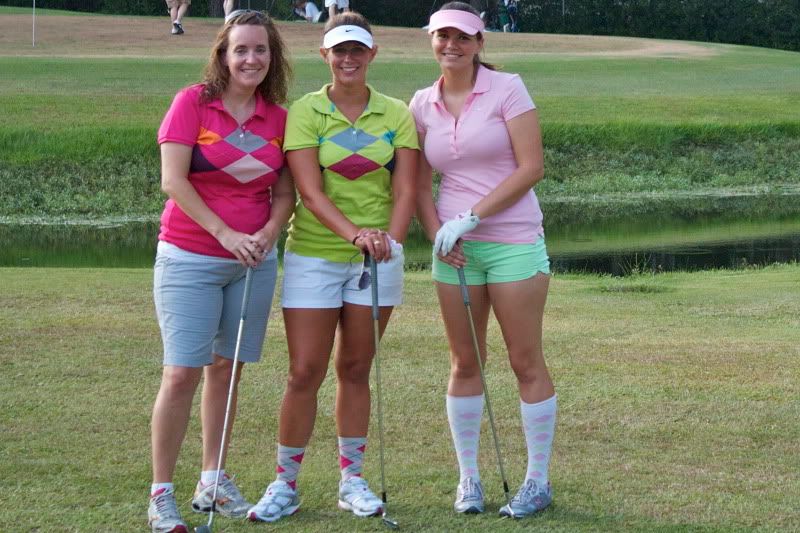 We played like we knew what we were doing, had a great time, and Matt was a great teacher for the three of us. I'm pretty sure my brother would have gone ahead and played without us. Haha.
I cannot wait to play again and Matt is so excited to be able to talk about golf all the time now. I think I had a successful golfing trip considering I hadn't played (if you consider 1 golf lesson playing) in over 15 years.
My first hole...it took me 3 shots to get there