Pampering...of the feet.
I've had two pedicures in the past 2 1/2 weeks. It's great. The pedicurist today say "You have big feet." She meant swollen...not like big foot.
I can't believe we didn't get a photo of us in the pedicure chairs or even at the salon. We decided to wait until my feet were good and swollen (the pedicurist would have really been surprised by this point).
So great...pregnancy is not nice on feet. Not at all.
The good.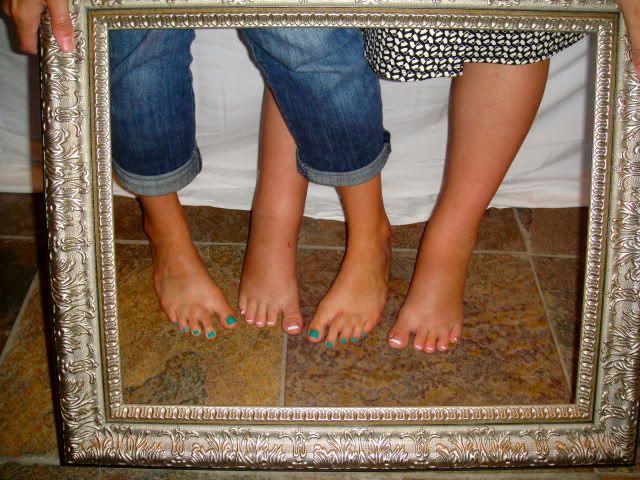 The bad...but fun.
#21. Get a pedicure with Jessica. Done.